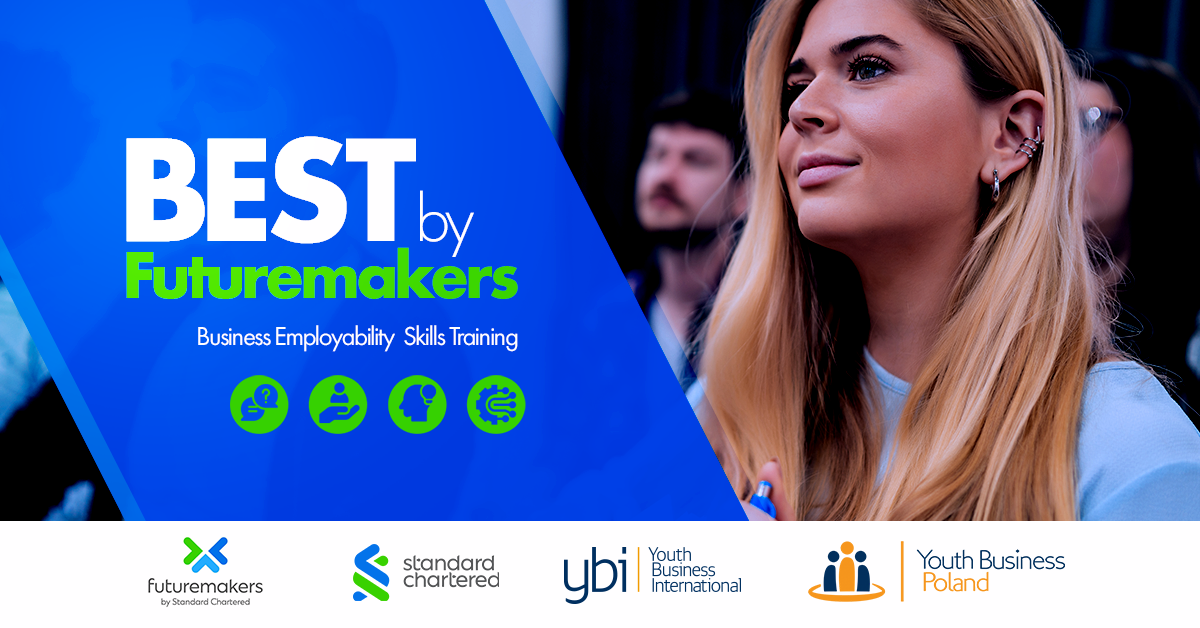 Enabling a new start and better future for Ukrainian people
Youth Business Poland announces the start of the BEST BY FUTUREMAKERS Program, organized jointly with Standard Chartered Bank, Youth Business International and the Ukrainian House. First of all, the BEST by Futuremakers project will support 10,000 young refugees from Ukraine who came to Poland as a result of the war.
The project aims to initially support Ukrainians looking for work, those who want to re-start their business or want to start a business for the first time.
What we offer
Participants will be offered individual mentoring, advisory services, webinars, networking meetings and a database of entrepreneurship and employment information. Additional support will be provided to foster social cohesion, help to overcome language and culture barriers to ensure a better quality of life.

How you can help
Are you an entrepreneur or manager? Do you have a lot of knowledge and experience? Do you want to be part of a big BEST by Futuremakers project? If so, please complete this application form for mentors!
I WANT TO BE A MENTOR
The crisis continuing to unfold in Ukraine has already generated an influx of displaced people into neighbouring countries in Eastern Europe and beyond. Poland remains the main country of arrival for refugees from Ukraine, with more than 4.3 million having crossed the border since the start of the war. There are now 2 million people in Poland who haven't decided to get back to Ukraine, the majority of whom are women and children. Special emphasis will be placed on providing services that acknowledge and are designed specifically to address the time constraints of women while they balance supporting their family and providing for their family. In order to foster social cohesion between newly arrived Ukrainians and host communities in Poland, the project will ensure that underserved local community can also access trainings and advisory services.
We are thrilled that Youth Business Poland will be delivering this Futuremakers project to support young people in Poland. Our employees are a wonderful example of commitment in times of need. Many Standard Chartered colleagues have been engaged in bottom-up initiatives to help displaced Ukrainians, hosting them in their homes and helping them get acclimatised. Today we are announcing our project with Youth Business International which will provide further assistance to Ukrainians in their professional development. We are proud that we can deliver our promise to be here for good in that way.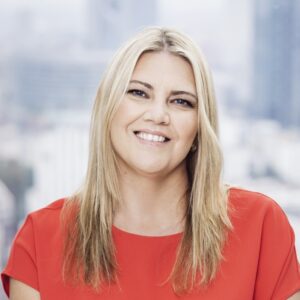 Anna Urbanska
CEO of Standard Chartered Global Business Services Poland
Starting or relocating a business can be an intimidating task for a young person in any circumstance, let alone for someone trying to cope with the strain of being displaced by conflict. I'm incredibly proud of the power of our network to provide support at this difficult time. We are looking forward to working together with Standard Chartered Bank and Youth Business Poland. to help young entrepreneurs affected by conflict in Ukraine overcome the odds and start and grow their businesses.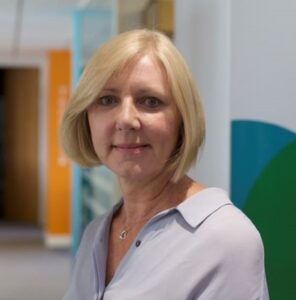 Anita Tiessen
CEO of Youth Business International

We are pleased to launch such an important project to support Ukraine. This initiative is possible thanks to the cooperation with Standard Chartered Bank, Youth Business International and The Ukrainian House. We believe that through cross-sector cooperation we are able to give high quality, comprehensive support and help young people to find jobs and develop their businesses.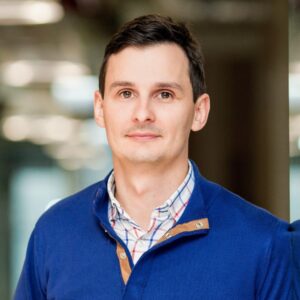 Adrian Migoń
CEO of Youth Business Poland